SHIPPING NOTICE: FREE SHIPPING
This item is currently ONLY available in the United States.
We will update the shipping information when it is available in more areas.
· Adjustable Cable Machine Attachment:
Easy to adjust the length of the fitness handles for your tricep training, suspension exercises, and other strength workouts.
The adjustable length of our rowing cable accessory: between 23.6" and 16.5".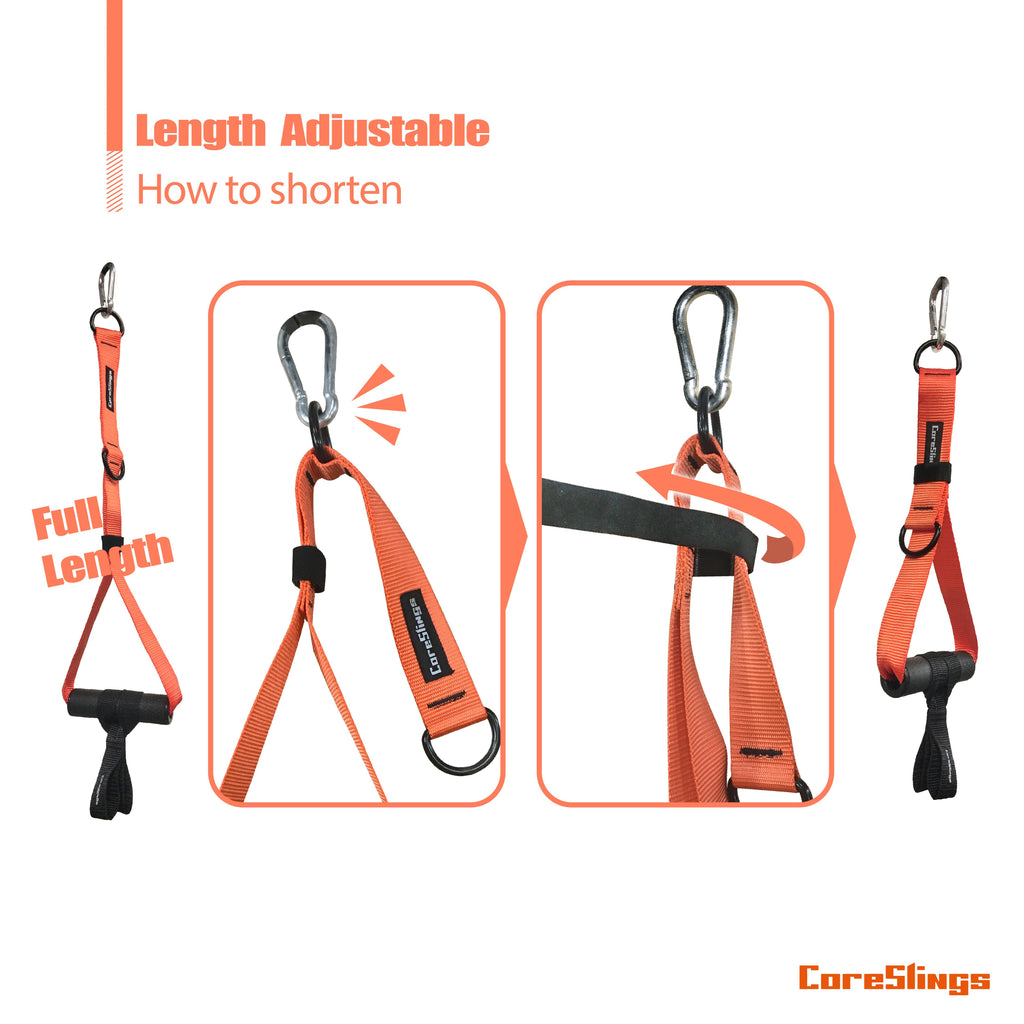 · Finger Straps for Gripping and Forearm Training:
Attaching fingers straps to the handles or using them separately,
it will help your muscle up and improve your grip strength without even doing separate training.
Or you can attach the straps to weights, kettlebells, cable attachments, and resistance bands,
it's great to improve the strength and flexibility in wrists, fingers, and forearms.
Also helpful to hand injury and arthritis recovery.
· Vertical Gripping Available:
You can also use these gym handles for cable as straight bar cable attachments or your hand grips strengthener exerciser
to diversify your workout! Just holding the handles in a vertical gripping way.
Ideal for not only fitness training but also for extreme sports enthusiasts such as rock climbing,
wrestling, judo, jujitsu, ninja warriors, gymnastics, and parkour.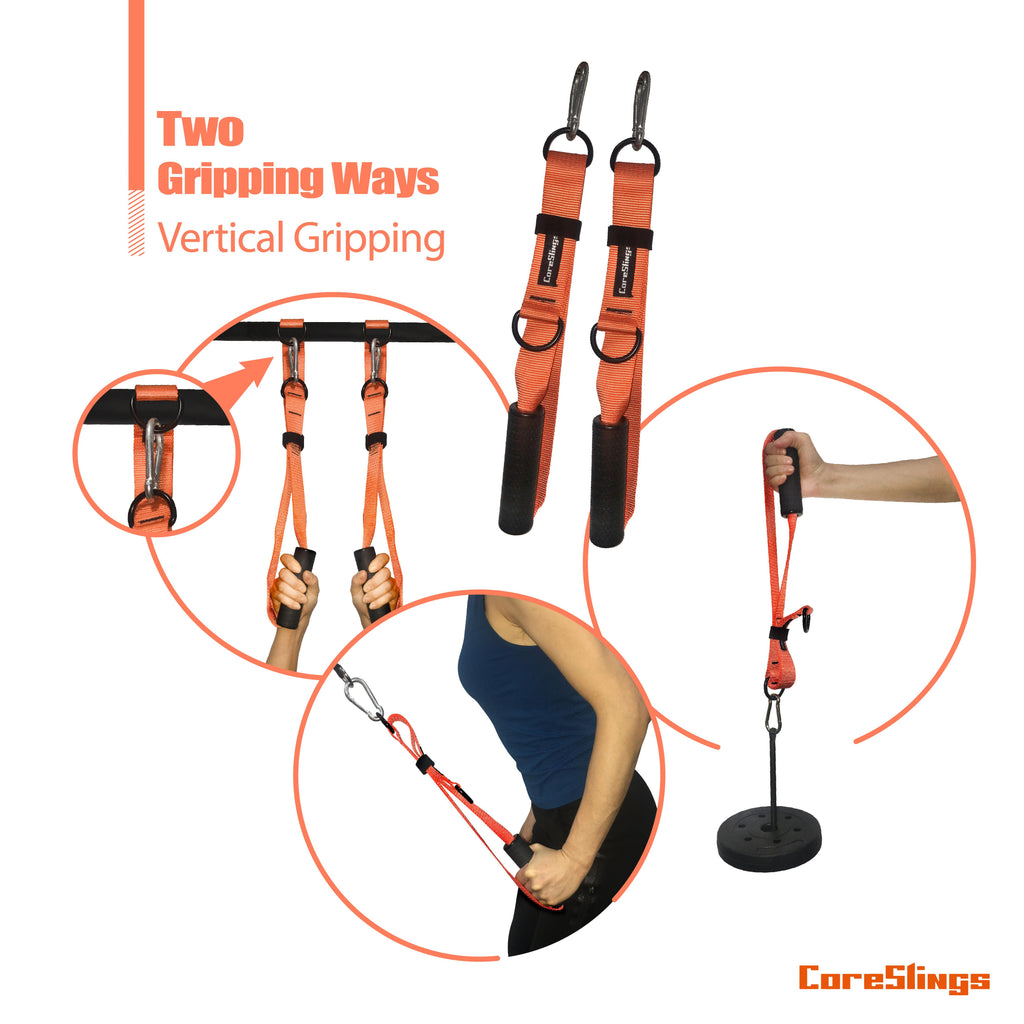 · Lat Pulldown Bar Attachment:
Attach our row handles to traditional LAT pulldown bars or press down bars can help to strengthen your arm rotational movements.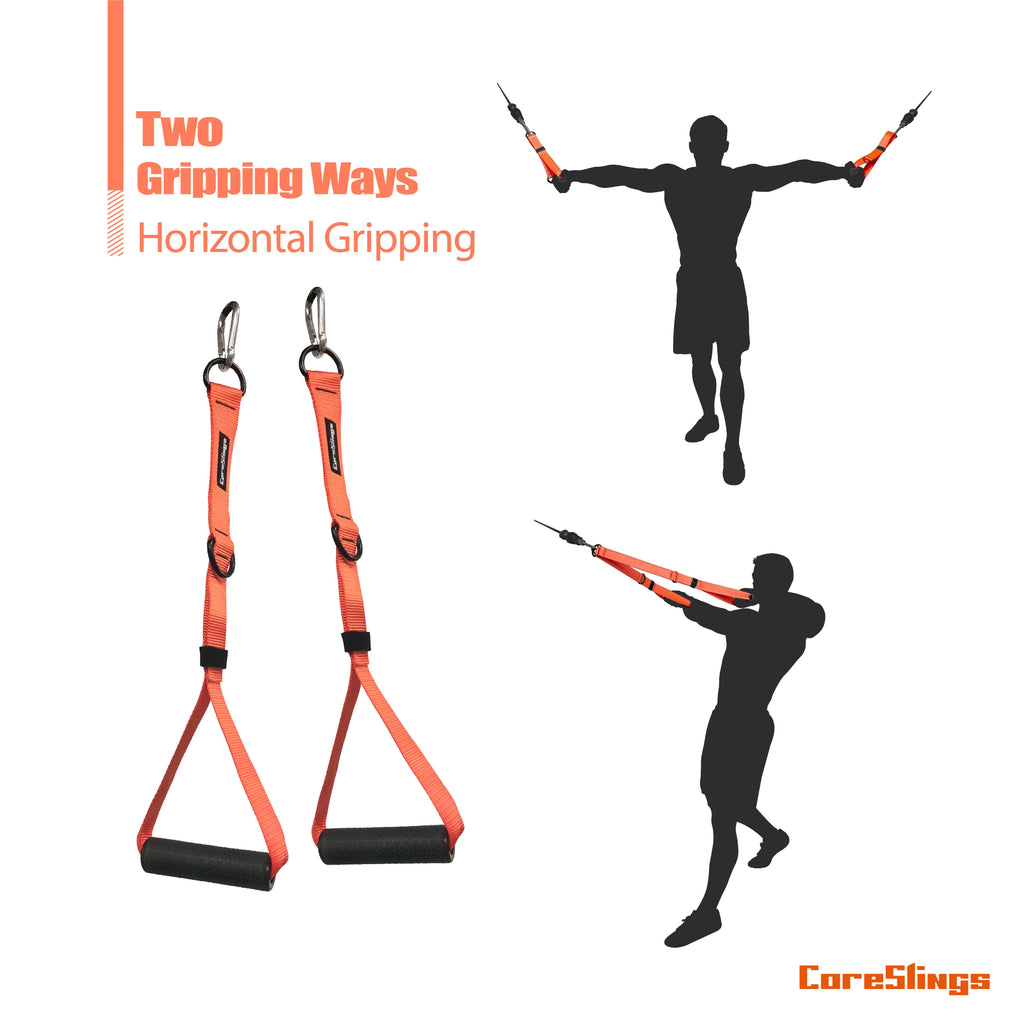 · Durable, Two Carabiners Included:
Package includes a pair of 3.15" big carabiners. Our training handles are designed to be wider and more comfortable than normal ones.
Premium quality in steel d-ring, thick woven nylon webbing, and heavy-duty stitching.