SHIPPING NOTICE: FREE SHIPPING
This item is currently ONLY available in the United States and Canada.
We will update the shipping information when it is available in more areas.
· Easy to use:
With numbers marked on straps, you could easily set up and adjust the length of your gymnastic rings for many Olympic rings bodyweight workouts.
Also great for gymnastic rings beginners.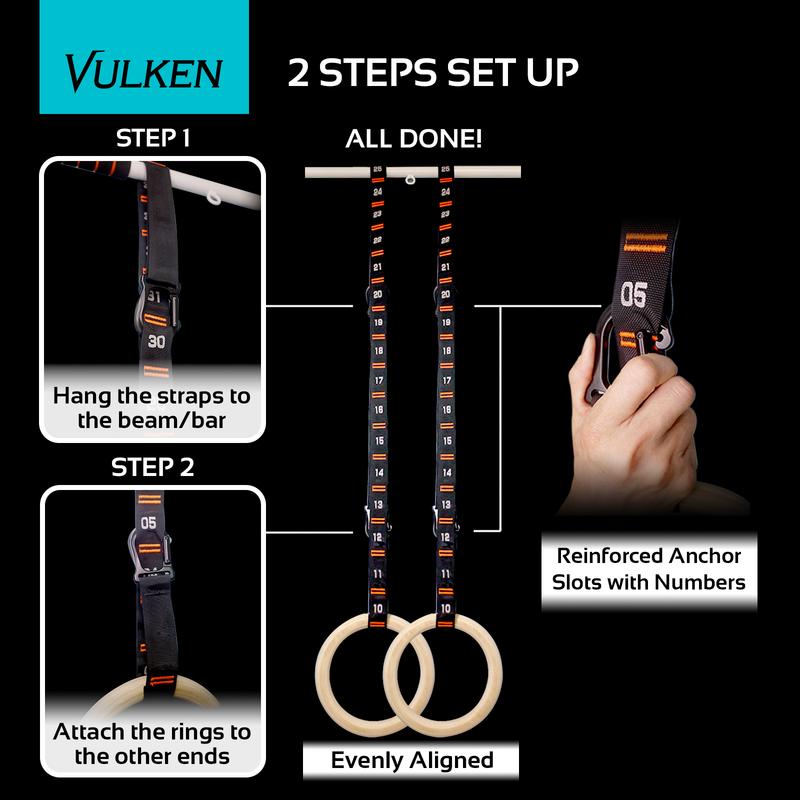 · Best Replacement for Gym Rings Straps:
Gymnastic rings straps may be broken after some hanging or pulling up exercises.
Our straps can be a perfect replacement for them! It is an upgraded one and with high-quality materials.
Totally fit for your wooden gym rings, metal rings, or plastic rings.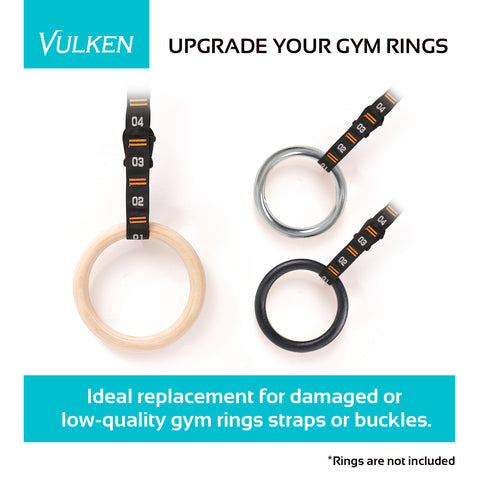 · Stronger Carabiners:
Rings strength workouts are heavy sometimes and to ensure your safety, we use steel to make our carabiners to guarantee.
Bearing capacity of each carabiner is up to 2000lbs, or 4000lbs each strap.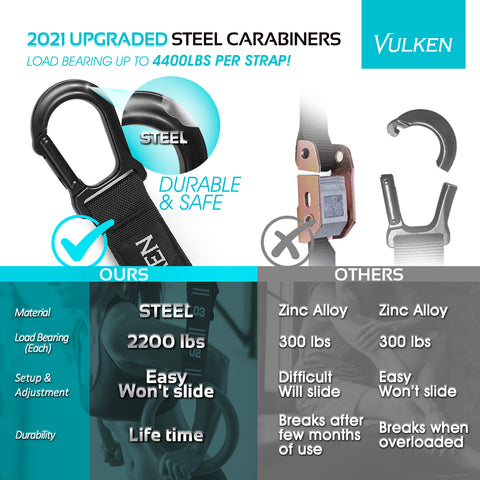 · Double-Layer Straps:
Our straps are made of premium quality nylon with the size: 1.5in x 8.5ft, wider and strong stitching to make sure your workout convenient and safe.