SHIPPING NOTICE: FREE SHIPPING

This item is currently ONLY available in Canada.
We will update the shipping information when it is available in more areas.
· Adjustable Suspension Exercise Straps:
Length adjustable. Adjust the loop and straps and make it comfortable for you to use in different fitness places.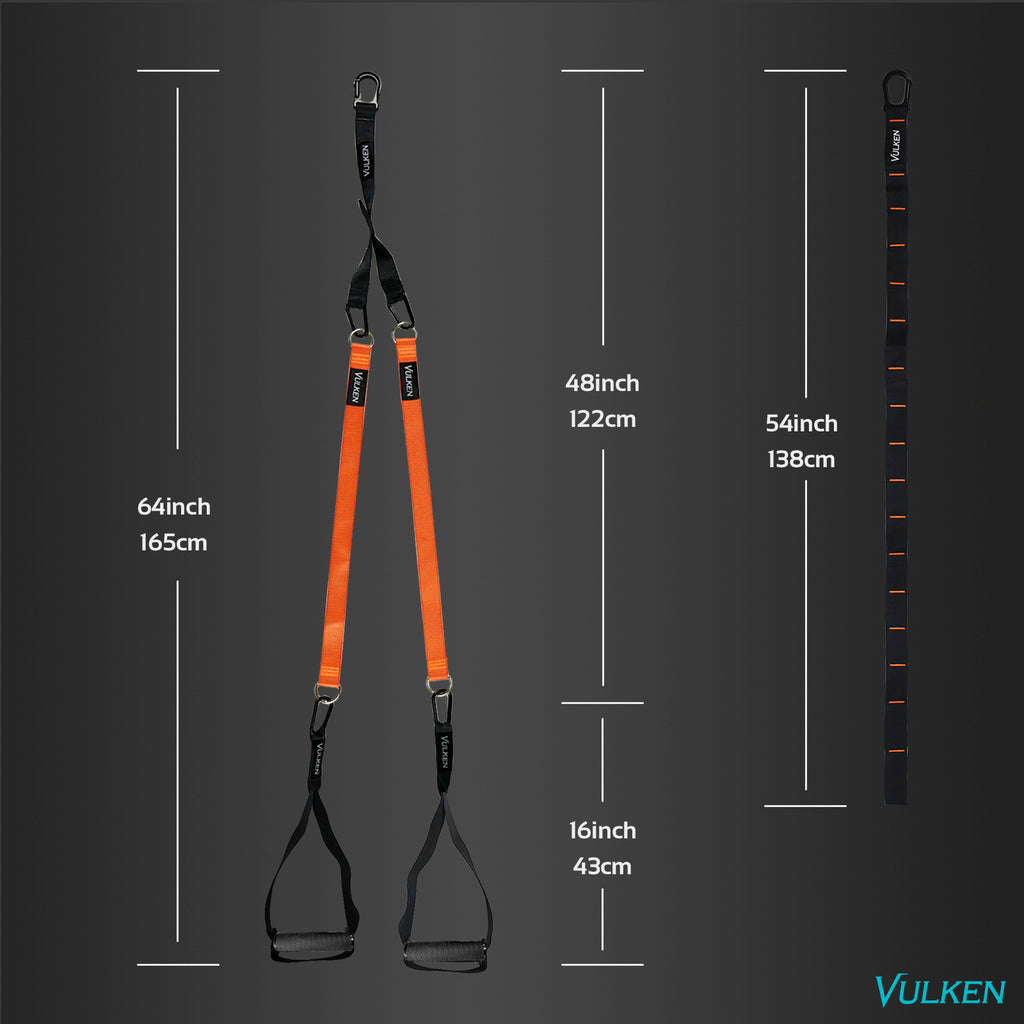 · Durable Suspension Resistance Bands:
Made with high-quality materials, CoreSlings suspension straps are durable for you to perform multiple training.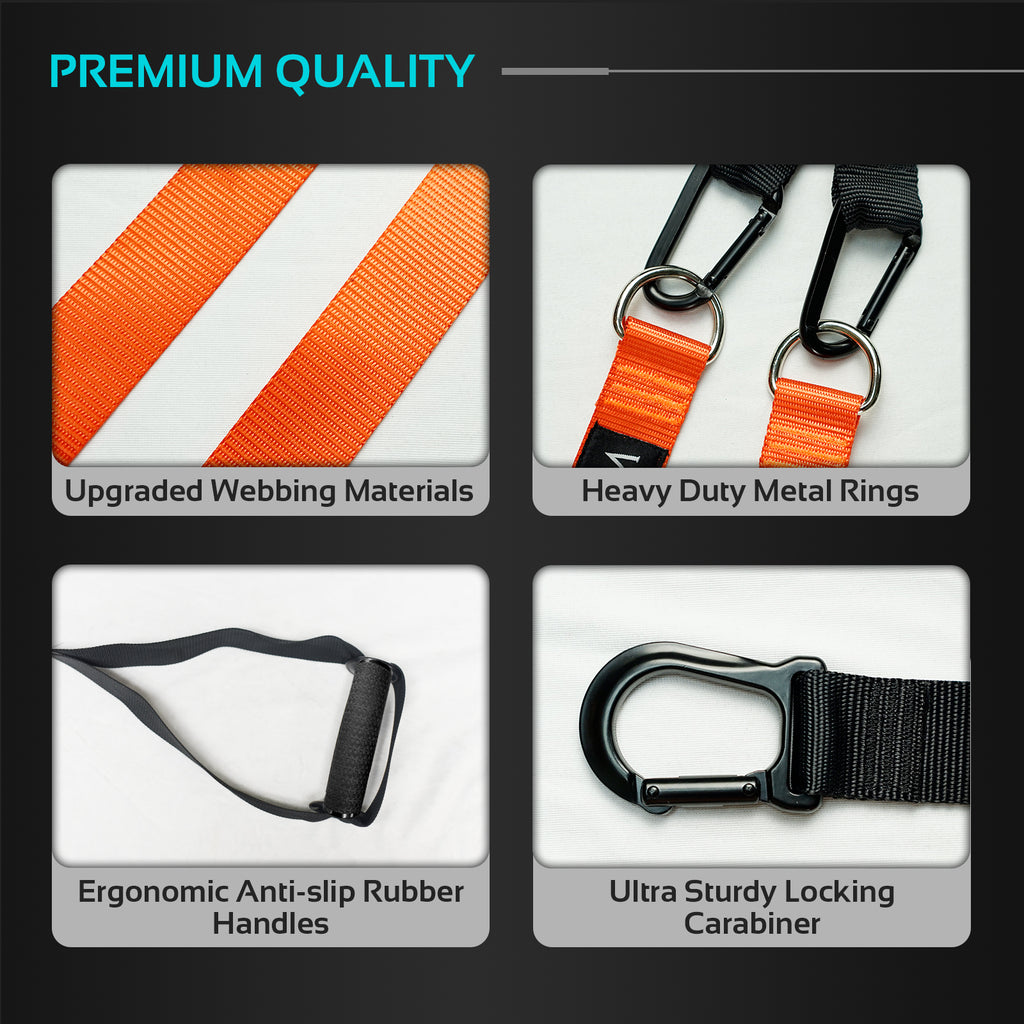 · Portable Suspension Training Straps:
Fewer place limits. Perfect to use indoor or outdoor. Light and portable.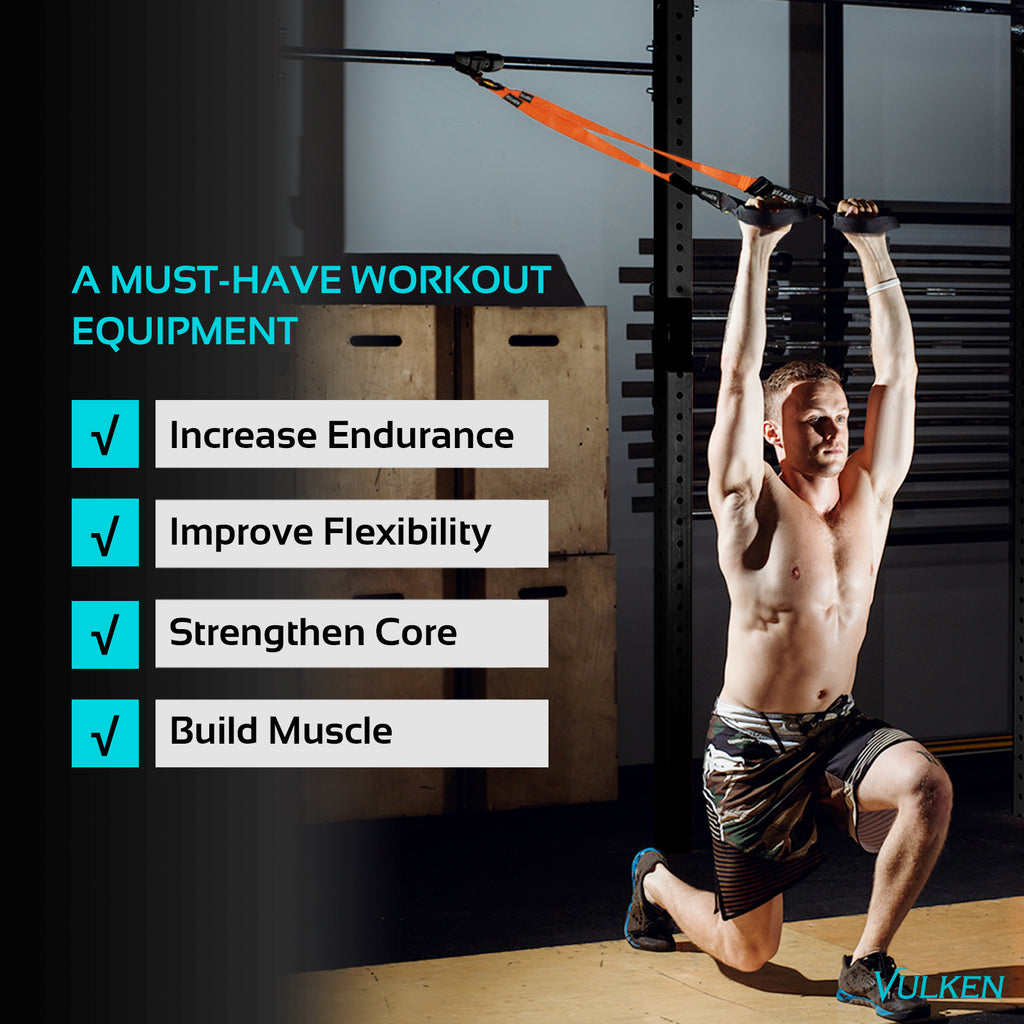 · Easy-to-use & Beginner-Friendly:
Brochure included.
Follow it and learn how up set up and unlock over 100 training exercises with our suspension bands to level up your calisthenic or bodyweight training.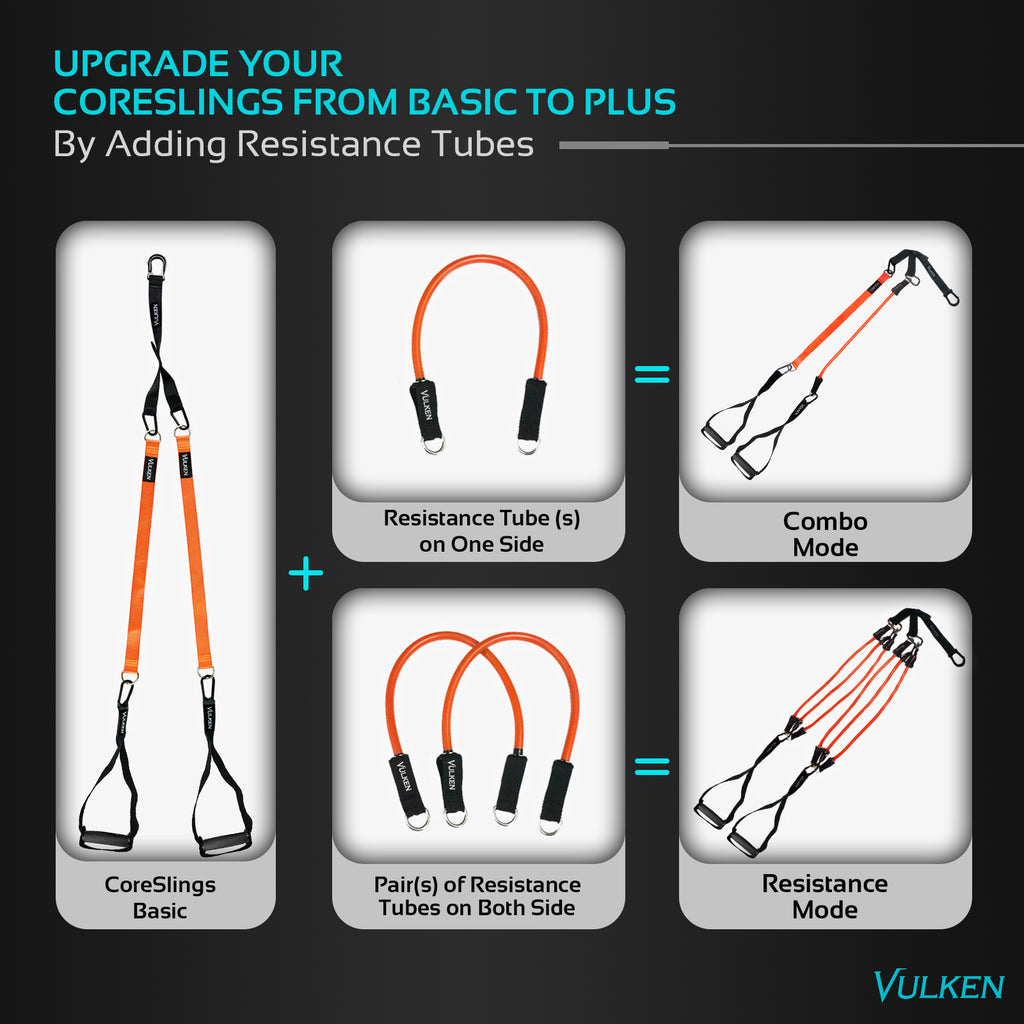 · Must-have Home Full-body Workout Kit:
Can be set up at home as a door suspension straps to help with your suspension home workout, total body workout,
bodyweight exercises, glute exercises, leg exercises, core workout and more. No wall mount needed.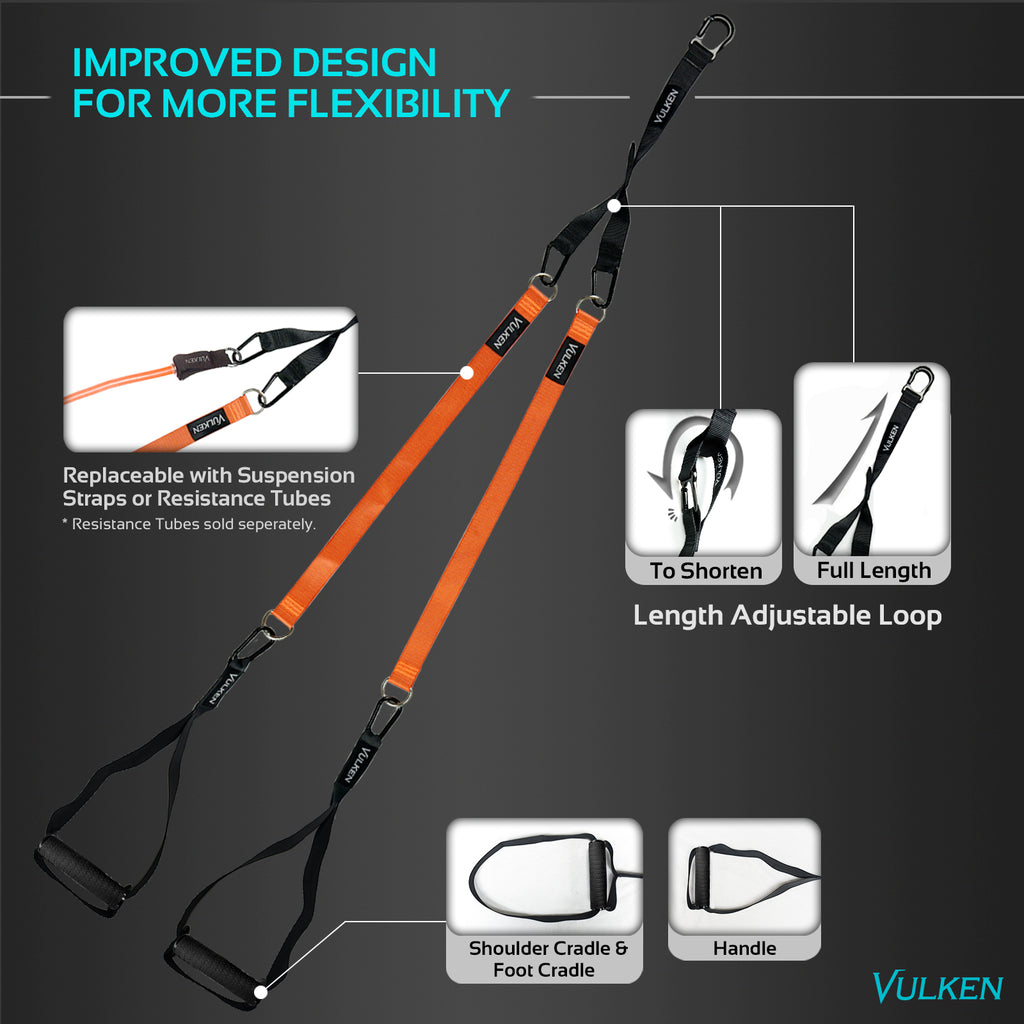 CoreSlings Basic Package Contents:
CoreSlings Bodyweight Suspension Straps + Extension Anchor Strap + Mesh Carry Bag + 
Door Attaching Anchor + Detailed Workout Guide Book+ 'Workout In Progress' Warning Card.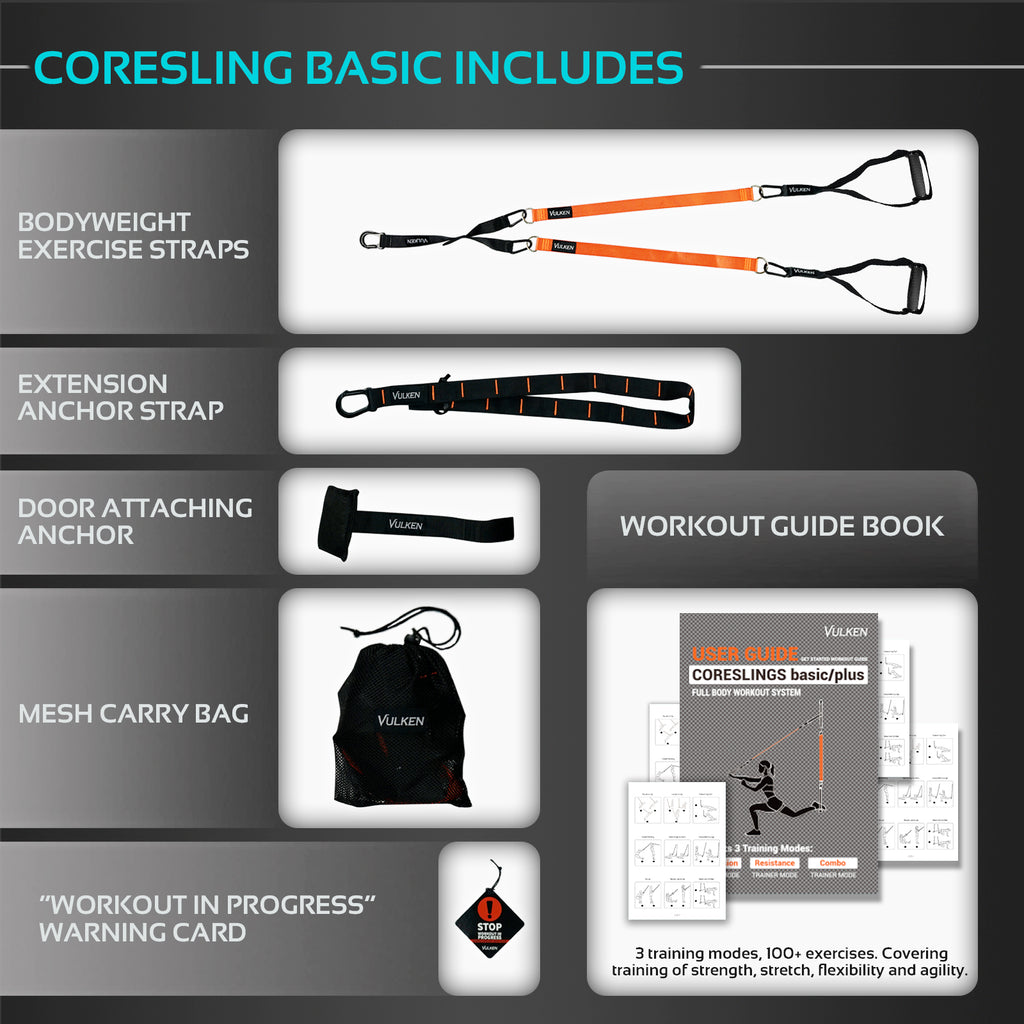 SUSPENSION STRAPS WORKOUT OUTDOORS:
CORESLINGS BASIC REVIEW &
HOME FITNESS TRAINER TRAINING: