PERFECT FIT: Kick off your fitness journey & get more from your workouts with the classic, contoured, & flexible Sweat Waist Trimmer. Adjusting to your body's unique shape & size, our premium waist sweat band is engineered with extra thick neoprene so you sweat harder for the same workout. Our sweat belt was designed for comfort while helping you get the most out of your next cardio, circuit, or high-intensity interval training session. Time to drip!
SWEAT HARDER: Make your workouts work for you. Wear our Sweet Sweat Waist Trimmer belt at the gym, at home, and during exercise and workouts - anytime and anywhere! The neoprene material in our Sweat belly band boosts your core temperature during your workout to help you sweat harder and cut excess water weight in your waist & belly.
QUALITY MATTERS: The original slimming belt features a textured grid interior, premium grade latex-free neoprene to repel moisture, reinforced trim and lining for extra support, and Velcro for ease of use. Our Sweet Sweat sauna belt trimmer works as the ideal sweat belt for women or men to use during your fitness journey. Find the perfect fit by measuring the widest area of your stomach instead of your pant size.
THE SPORTS RESEARCH DIFFERENCE: Created in 1980, Sports Research is a privately-owned business born from a passion for fitness, wellness, and healing. Our goal is to help people live their best lives through real, research-backed ingredients created for every body — inside and out. We're fully dedicated to sourcing the highest quality products from around the world, backed by third party testing. We all deserve the best in our quest for healthy living. Our mission is to give you just that.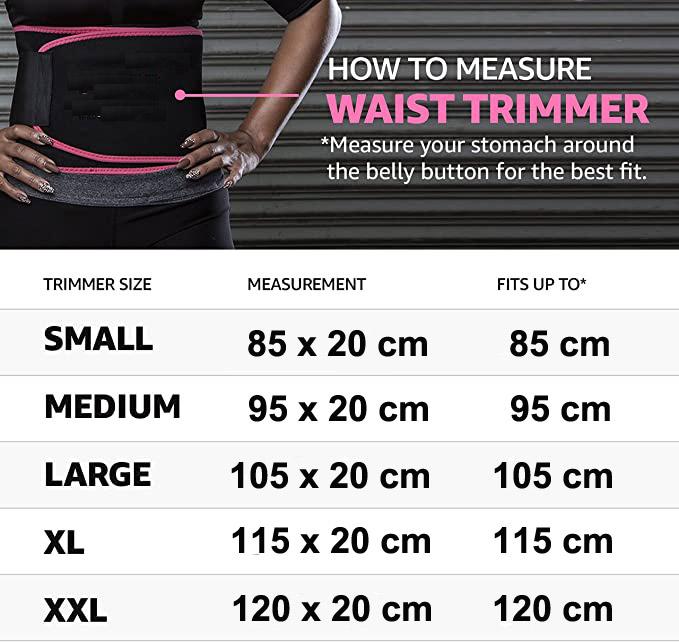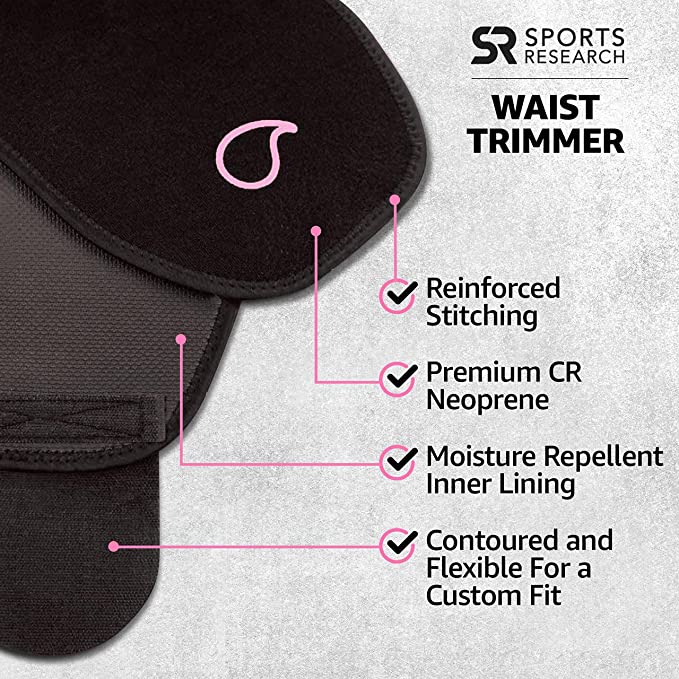 Description
Adjusting to your body's shape and size, our quality sports sauna belt is constructed of extra thick premium CR neoprene for an enhanced sweating experience. Wear our sweet sweat waist trimmer for men and women at the gym, at home, with exercise and workouts, anytime or anywhere.
Our gym waist band provides just enough body shaper cincher compression to increase sweat specifically in the waist area during a workout. Our neoprene waist trimmer for women and men is very comfortable to wear because of the neoprene material that it is made from and because it does not cinch the waist as tight as a waist trainer does.
Our stomach wrap helps encourage extra production of sweat when regularly combined with a normal workout routine. Included with our waist sweat band for women and men is a convenient and useful mesh bag ideal for washing your used sweat belt for men and women or storing it when it's not in use or when traveling. The grid inner lining of our workout belt for women and men will not only repel moisture and absorb sweat but also minimize slipping and bunching during exercise for a more comfortable workout experience.