SHIPPING NOTICE: FREE SHIPPING
This item is currently ONLY available in United States, Canada, United Kingdom & Australia.
We will update the shipping information when it is available in more areas.
· ALL-IN-ONE GARMENT FOR WATER ACTIVITIES:
Tailored to your needs to allow changing underneath comfortably, to dry off and keep warm from wind chill after water activities.
Perfect for regular swimmers, surfers and many other water sports enthusiasts.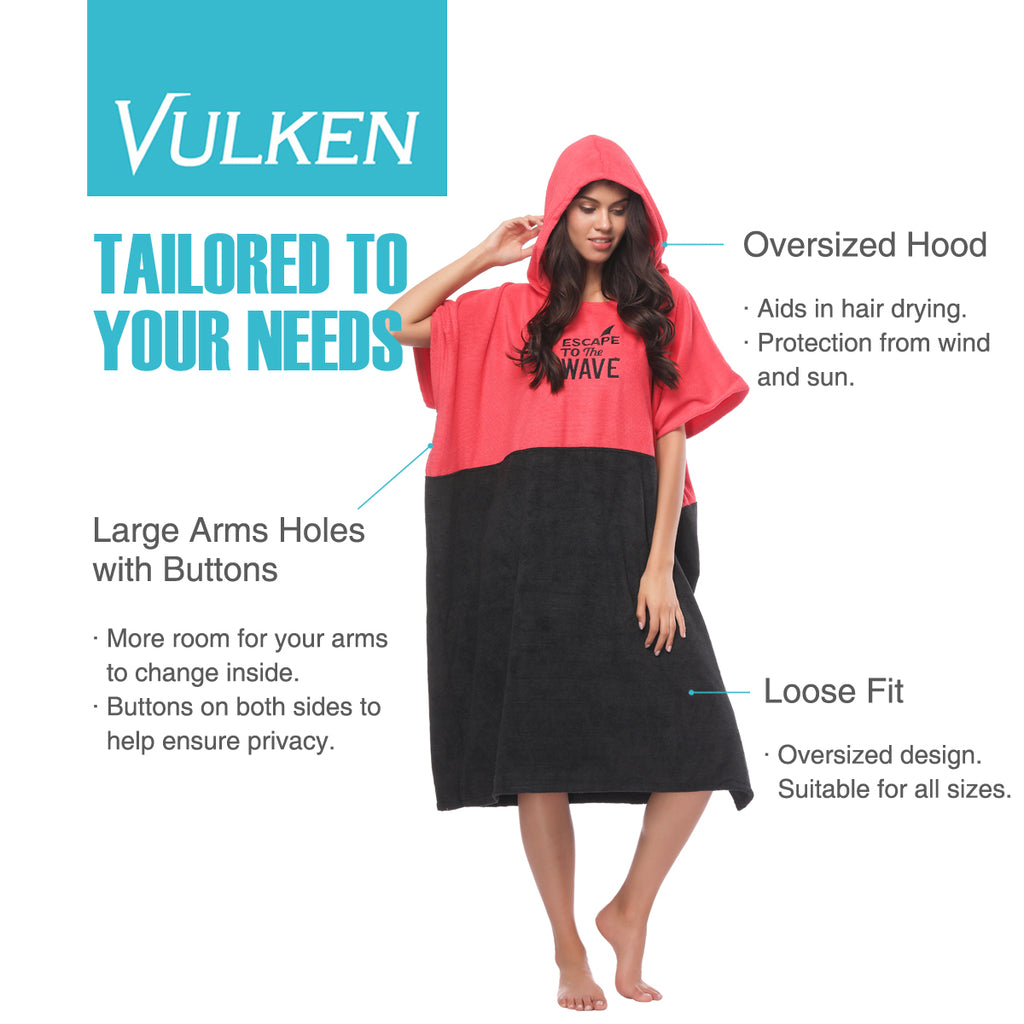 · OVER-SIZED FIT WITH LARGE HOOD:
Designed with plenty of width and length for a faster change.
Large armholes for you to comfortably slip your arms inside the poncho to get at the clothes that need changing.
Use the snap buttons at both sizes to ensure privacy during change. Extra Large hood aids in hair drying.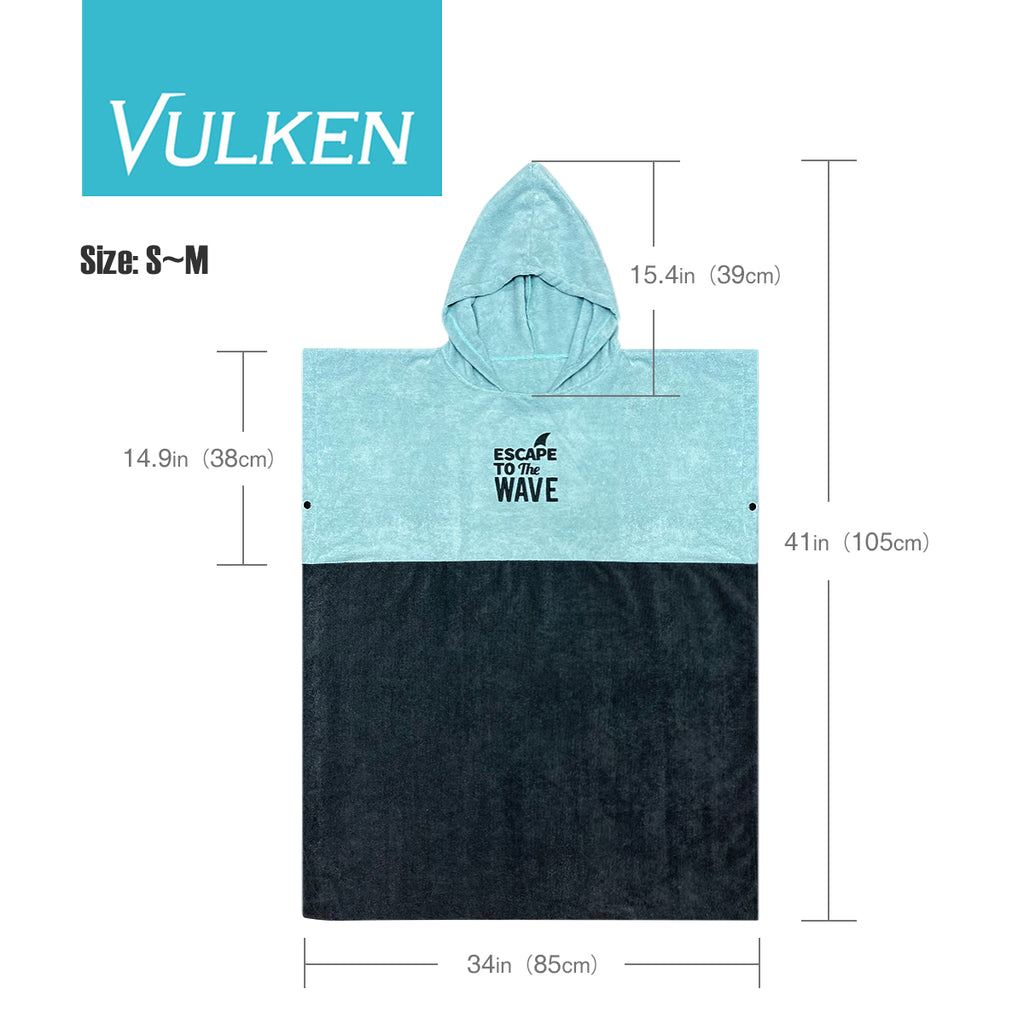 · THICK BUT LIGHT WEIGHT:
Soft and comfy high quality microfiber material. Thick enough to get warm fast especially in windy conditions.
Light weight and easy to carry.
· ABSORBENT AND QUICK DRYING MATERIAL:
Excellent water absorption help dry off your body and hair quickly. Machine washable.
The material itself dries fast, perfect for outdoor and to take on trips.
· SIZE & FIT:
Size L/XL Lay-flat Measurement: 47"(shoulder to bottom), 37.5"(side to side). To fit human height 5'7"-6'5" (170cm-195cm);
Size S/M Lay-flat Measurement: 41"(shoulder to bottom), 34"(side to side). To fit human height 4'11"-5'9" (150-175cm))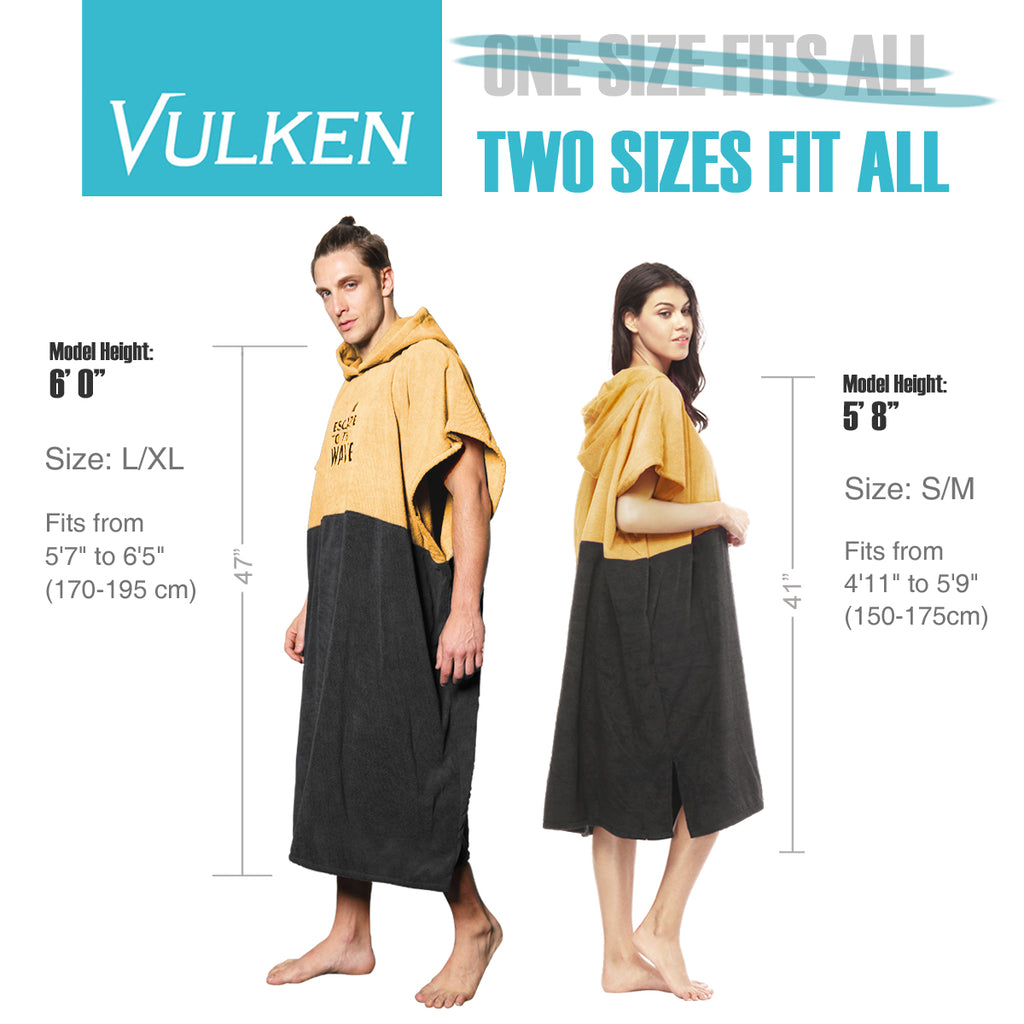 · MATERIAL:
Microfiber (80% Polyester, 20% Polyamide)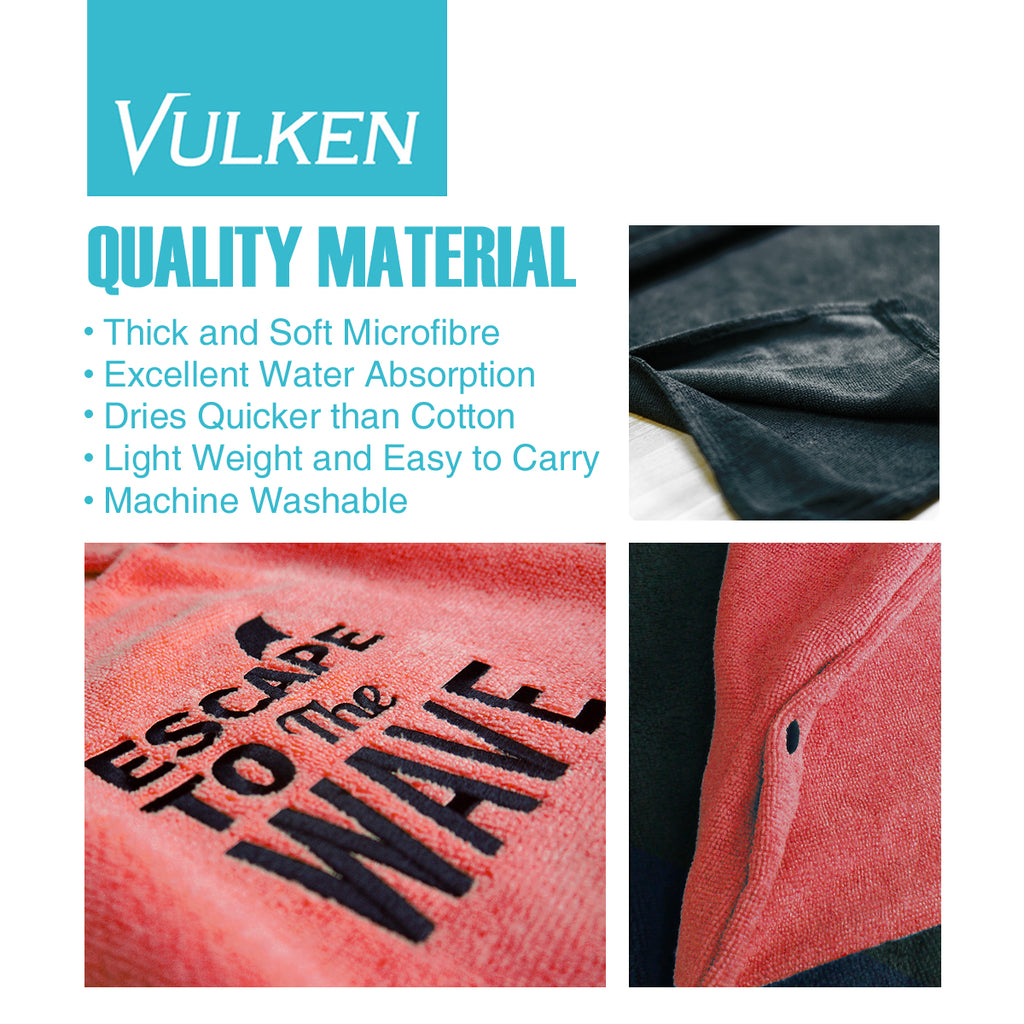 · VULKEN Surf Poncho is designed for people who love:
Water Activities: swimming, surfing, canoeing, kayaking, diving & snorkeling, stand-up paddle boarding, water skiing, windsurfing, and other beach activities.
Outdoor: Mountain cycling, running, camping, hiking, traveling.
Indoor: Gym, Swimming pool, Stage change.