UNIQUE DONUT SHAPE
Don't worry about your ball rolling away! The 50cm flat sides of the Donut Ball keep it secure in one spot, perfect for home, classroom or the office. While sitting, users still need to engage stabilizing muscles to keep balance.
WHOLE BODY WORKOUT
Excellent stability ball for pilates and physical therapy. Beyond those functions, it can help improve posture and core strength as an exercise ball chair. And it is more easy to use than the spherical yoga ball and more safe for beginner.
ANTI-BURST:the ball uses a 2.0mm thick material and adopts a honeycomb stable structure design.prevents the doughnut exploding. Professional quality with non-toxic PVC material, free of BPA & heavy metals . so it is equally suitable for pregnant women and babies.
QUICK & EASY SETUP: Included is a quick, dual action inflation air pump to easily and quickly inflate the balance ball. Your stability ball is delivered deflated and can be pumped up in minutes with minimal effort.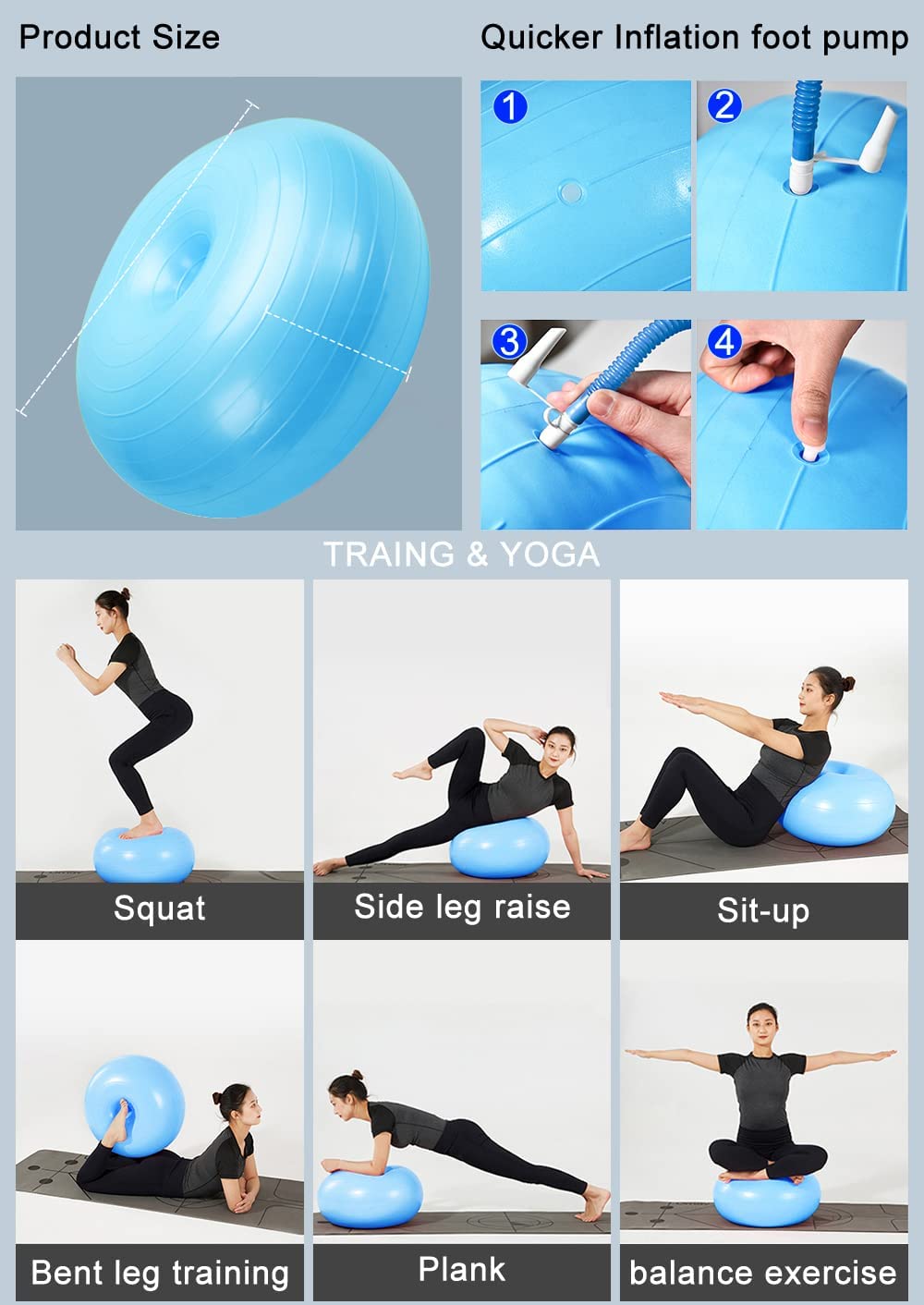 ENHANCE FOCUS AND CONCENTRATION - Active seating on a donut ball encourages consistent muscle contraction that improves blood flow. This results in increased focus and alertness for children and adults. Not only as a ball chair in gym, office, home, kindergarten and classroom.but also great for stability and strength exercise. for Core Traning Balance Training in Gym, Office or Classroom.