SHIPPING NOTICE: FREE SHIPPING
This item is currently ONLY available in Canada.
We will update the shipping information when it is available in more areas.
· All In One Suspension Straps Kit:
Suspension Exercise Straps + handles + foot/shoulder straps + 3 pairs resistance bands in 1 CoreSlings Home Gym Kit.
Perfect for you to switch multiple bodyweight training, like calisthenic suspension workout, full-body strengthening, and more.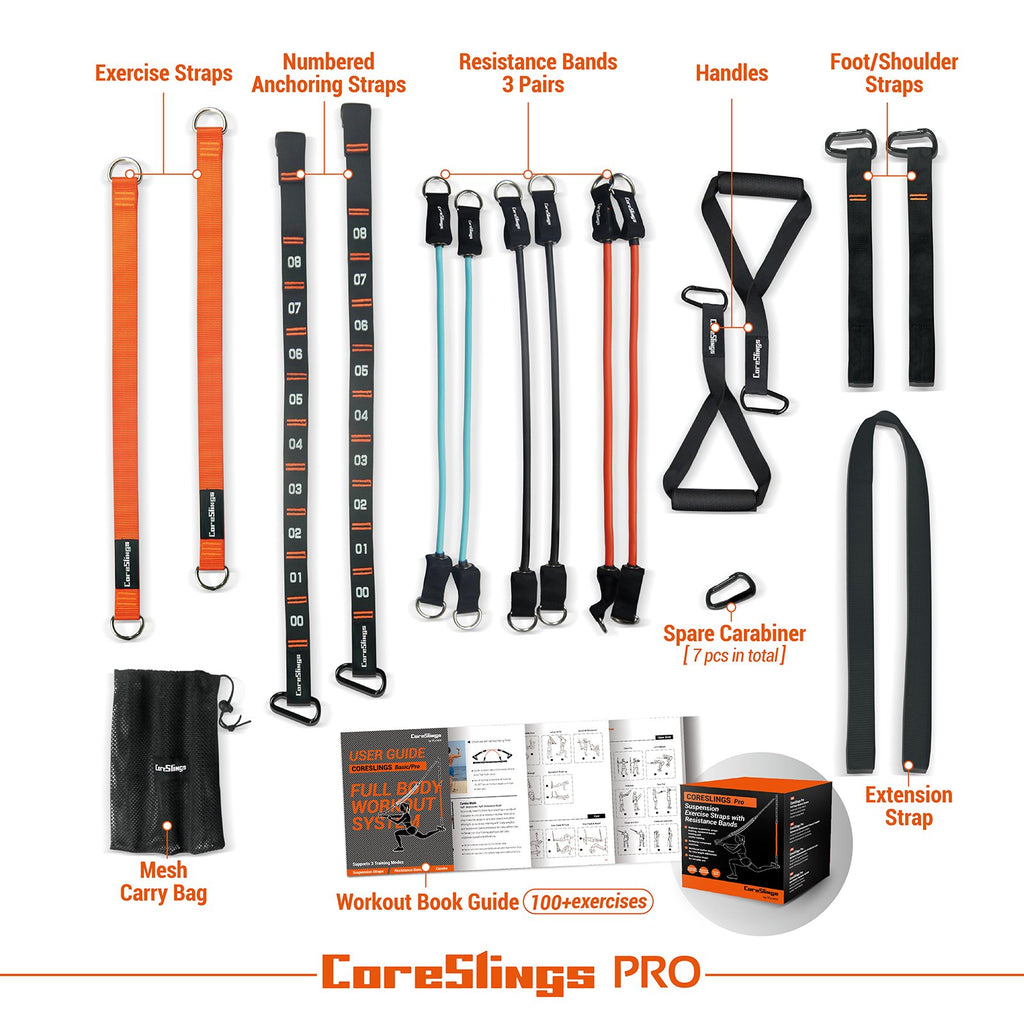 · Premium Suspension Fitness Trainer:
Strongly sewn seams straps + heavy duty steel carabiners. Max support weights: 440lbs.
Sturdy and safe to assist you in leveling up your muscular power & endurance suspension workouts.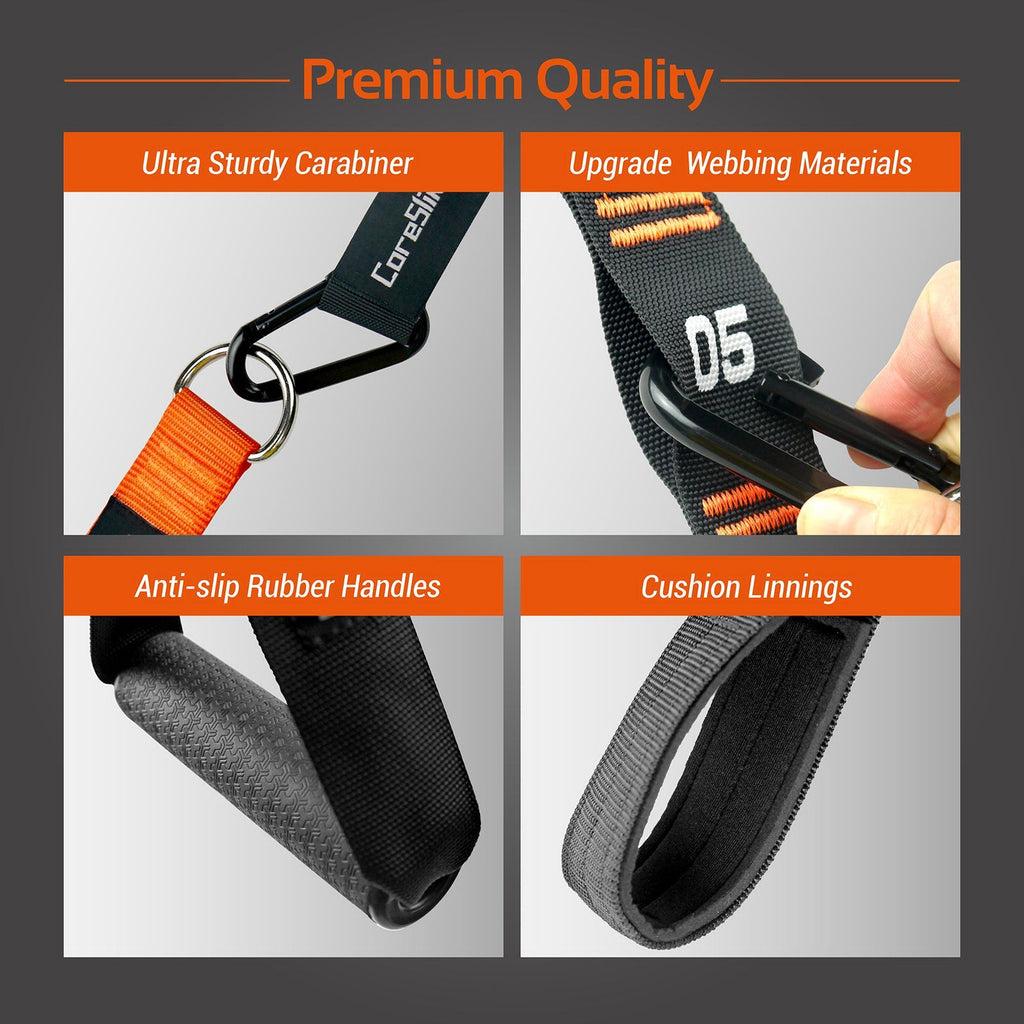 · Adjustable Home Suspension Trainer:
Numbered straps included for quick adjustment. You can adjust the length based on the situation of your house setting.
For example, you can make it as a door suspension trainer to help with your suspension home workout
or fasten it to your yards and go for a whole body calisthenic training.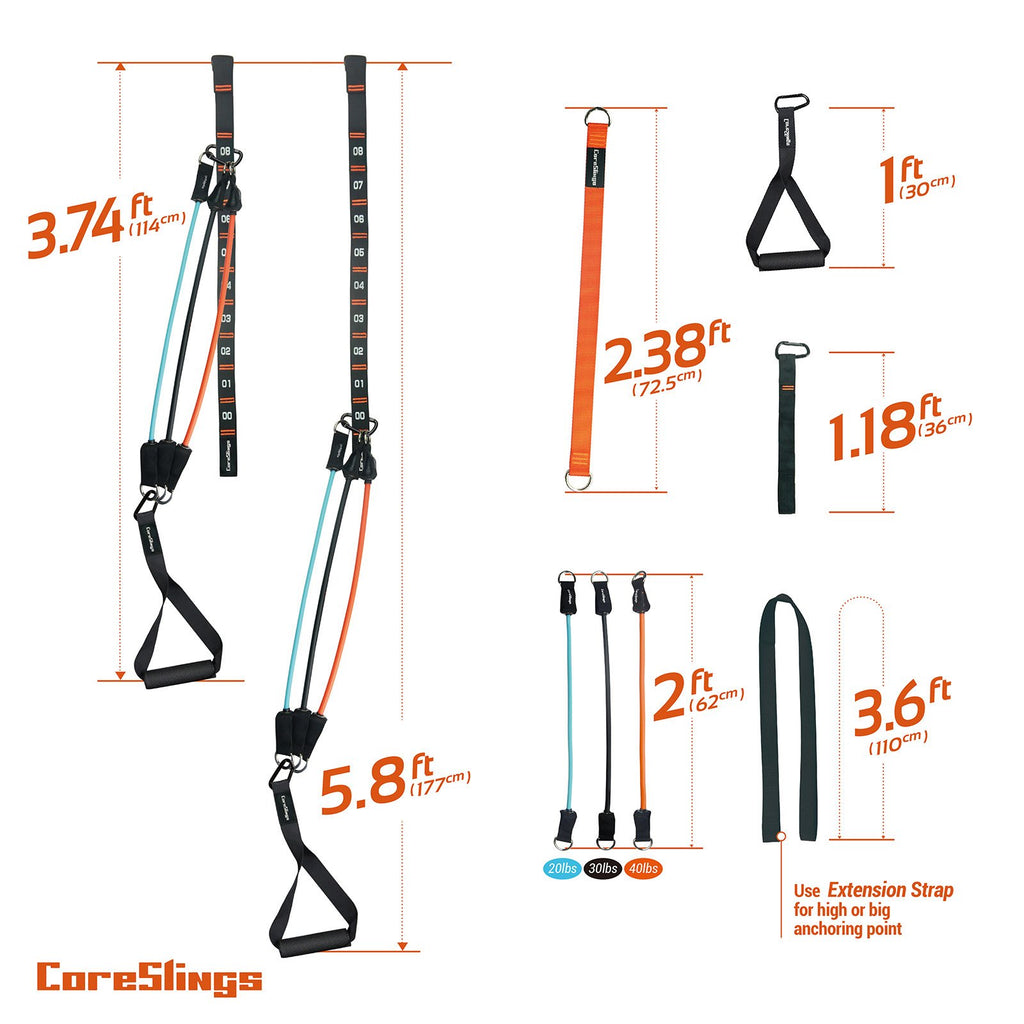 · Multiple Set-Up Style Suspension Bands:
No issues in setting up. You got three anchor options to set up our Suspension Fitness Straps. No many places limits.
You could use it in yards, indoors, parks, on the tress and more.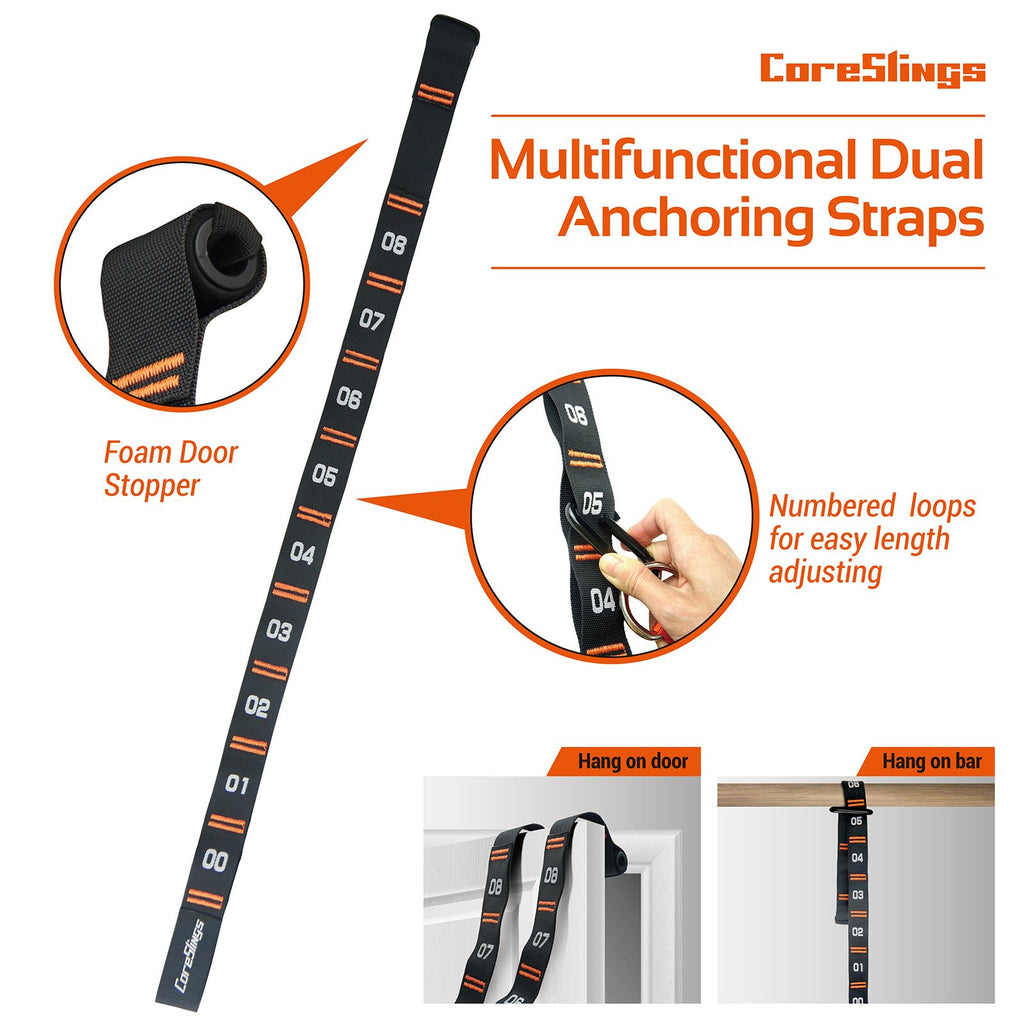 · Versatile Suspension Suspension Straps:
Brochure included. For beginners, you could learn how to start using our suspension kit for easy beginner suspension training.
For experienced ones, just unlock the inside over 100 suspension exercises to find more fun in your advanced training.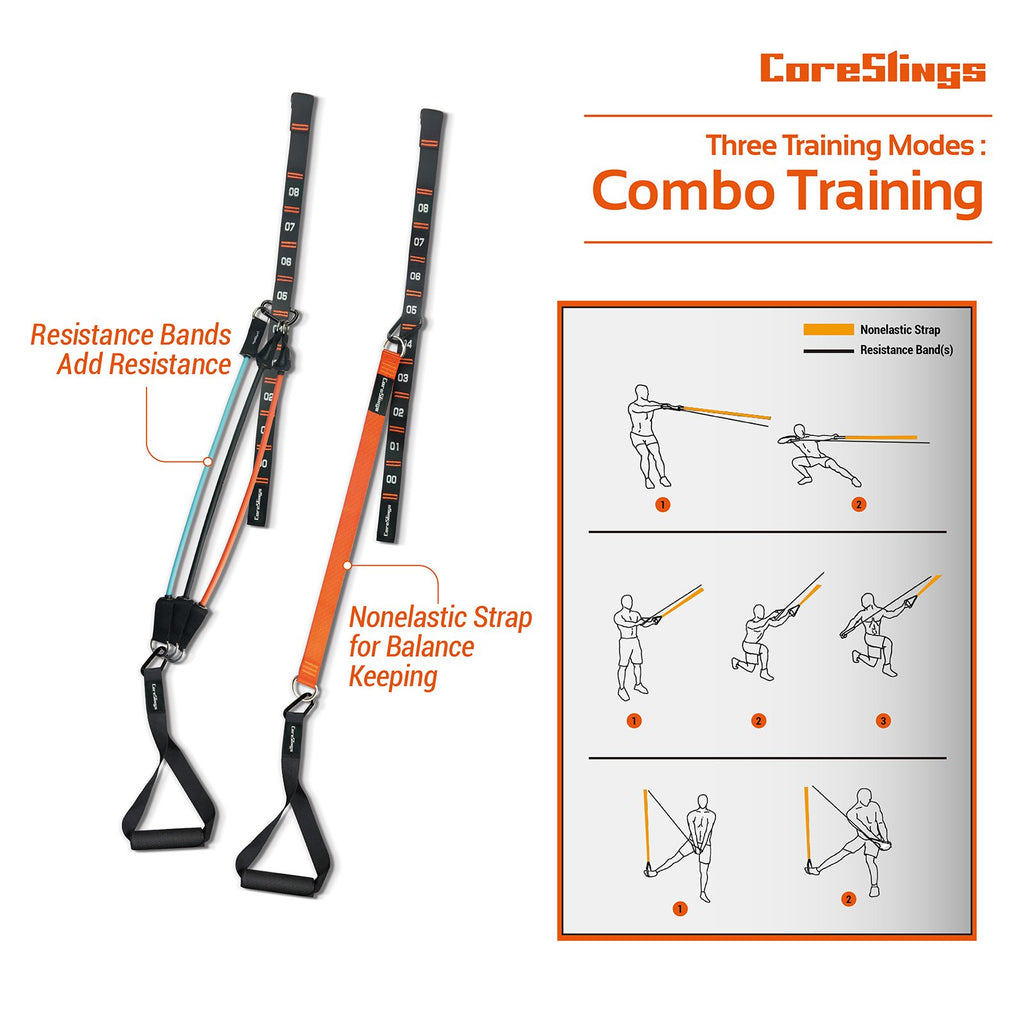 Bodyweight suspension system training can not only be performed in gyms but also in your home and outdoors.
To realize that, you need versatile and adjustable suspension fitness straps to help with, and that's what our CoreSlings Pro can do.
With multiple handles and straps in our home gym kit, you could use it to do resistance bands workout,
balance functional whole-body training, calisthenic suspension exercise,
and even a combo mode level-up workout to introduce more muscle groups into a level-up fitness and seize better training results.
Best suspension straps to buy. Take one home!